Batıliman provides the following services 7 days a week and 24 hours a day with its modern port equipment and expert staff.
Handling of dry bulk cargo (feed-grain, coal, mining, etc.)
Handling of project cargo (wind turbine, transformer, factory equipment, etc.)
Handling of general cargo (iron steel, bagged cargo, steel coil, etc.)
Storage of dry bulk cargo, general cargo and project cargo with bonded-duty free area options and maintaining all logistics activities
Handling of liquid bulk cargo (vegetable oils, etc) and dangerous goods
Assisted services such as harboring, waste collection and fresh water supply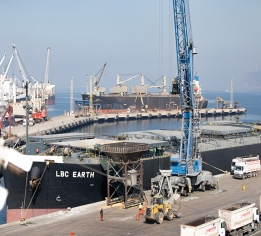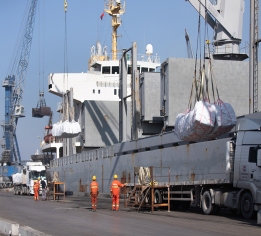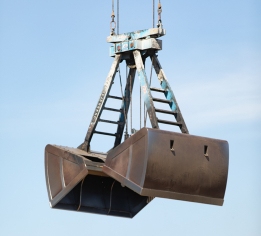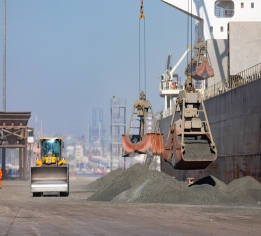 A modern management technique and philosophy that focuses on customer satisfaction through continuous improvement of the activities carried out and services provided by all employees is being implemented in the Management Systems of our Organization. In this context, our objectives in line with the ISO 9001 Quality standards are as follows;
To provide better services by prioritizing the customers' demands and expectations and by increasing customer satisfaction as a result,
To increase productivity through continuous improvement relying on the management systems,
To ensure that problems are solved more quickly and effectively by better planning of the activities, and
To increase the trust and loyalty of customers by strengthening the quality image of the organization.
Security in Batıliman
ISPS "International Ship and Port Facilities Security Code" is applied in our port and T.C. Within the scope of the ports approved by the Ministry of Transport and Infrastructure, 24-hour high standards of security and control are provided. The entire port area is monitored by over 20 security cameras.